Experience beautiful nature along the 15 km long trail to Karlsnäsgården.
The wandering is about 15 km long, from Ronneby city centre to Karlsnäsgården.

The trail follows the river, from Bergslagen in Ronneby city, through Sörby, Silverforsen, Djupadal in Kallinge, Verperyd and final destination Kalsnäsgården.

You walk through the open pasture with hardwood forests, through ancient stone walls, past the cottage grounds and mounds.

If you don't want to walk the whole distance at once, appropriate entry points can be in Kallinge (Hangarvägen), Brantaforsvägen or in Värperyd.

The trail has been added through collaboration with Ronneby Orienteering Club, Board of Forestry and private landowners.

On some parts of the trail, the land is kept open by grazing animals.

Remember to keep your dogs on a leash, to respect private property boundaries and to keep the gates closed.
Show more
Hotel
Distance: 4.9 km
Villa FloraViola has its roots in the 19th century and is located in the beautiful Brunnsparken in Ronneby. The Brunnsbadet Water Park is right next door, and you can admire the Japanese garden in Brunnsparken.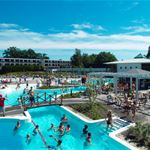 Hotel
Distance: 5 km
Welcome to Ronneby Brunn Hotel! The hotel is in South of Sweden in Ronneby, Blekinge and is one of Scandinavia´s best known conference, meeting and tourist facilities centre.
B & B
Distance: 10.3 km
Welcome to the good life in the country - close to nature and history.