Stiby Backe - Nature reserve
Address: Stiby Backe, 294 94 Sölvesborg
Show map
Address: Stiby Backe, 294 94 Sölvesborg

Stiby Backe nature reserve has an area of 110 ha. Stiby Backe is a drumlinbildning with well-trained beach ridges between 48 and 31 meters and a skull cap rock with a maximum height of 70 m on the hill northeast side of the mountain is exposed while the southern slope is covered with materials deposited by the ice sheet.
Strand dykes are mainly trained in the sandy material. The east side, there is also strandhak. The entire drumlinbildnngen are not covered by the existing nature reserve, but this continues in a southwesterly direction and ends really not until the Birch Nabben.

The geological values ​​of Stiby Backe are an important part of an essential unity, and together with the vegetation and the landscape a very valuable natural area. The area contains several different types of habitat such as meadows, oak and beech woods, and major avenboksbestånd of both heath and ängstyp.

A beech forest is of particular interest from a scientific standpoint, this also applies to the wetter parts of the hornbeam forest. There exists a rich flora with ivy partially covers the ground and trees. Among the herbs include gulsippa, Viola, orchids and sårlärka. In the area of ​​present fauna. The area is attractive for active outdoor life. The hill offers sweeping views over Listerlandet
Show more
About this activity
Phone number

Contact person email
Hotel
Distance: 19.4 km
First Hotel Carlshamn is comfortably located downtown Karlshamn. The hotel, built in 1987 reflects the historic heritage and design of the early 20th-century market hall once located here.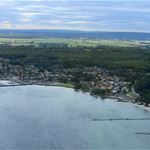 Apartment
Distance: 1.9 km
Come and stay at one of Blekinge's most beautifully situated and mosquito-free campsites. We hope you will enjoy a relaxing stay with us whether it's in a caravan, tent, cottage or in one of our apartments.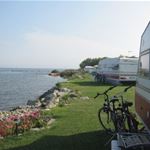 Camping
Distance: 8.1 km
Peaceful, pleasant family campsite in a unique setting just off the beach between the beech woods of Blekinge and the sea, just 3 km from the centre of Sölvesborg.