Ronneby GK + GIT/VTG
Address: Reddvägen 14, 37273 Ronneby
Date: Tuesday 22 oct 2019 - Wednesday 1 Jan 2020
Show map
Date

Wednesday 23 oct 2019
Thursday 24 oct 2019
Friday 25 oct 2019
Saturday 26 oct 2019
Sunday 27 oct 2019
Monday 28 oct 2019
Tuesday 29 oct 2019
Wednesday 30 oct 2019
Thursday 31 oct 2019
Friday 1 nov 2019
Saturday 2 nov 2019
Sunday 3 nov 2019
Monday 4 nov 2019
Tuesday 5 nov 2019
Wednesday 6 nov 2019
Thursday 7 nov 2019
Friday 8 nov 2019
Saturday 9 nov 2019
Sunday 10 nov 2019
Monday 11 nov 2019
Tuesday 12 nov 2019
Wednesday 13 nov 2019
Thursday 14 nov 2019
Friday 15 nov 2019
Saturday 16 nov 2019
Sunday 17 nov 2019
Monday 18 nov 2019
Tuesday 19 nov 2019
Wednesday 20 nov 2019
Thursday 21 nov 2019
Friday 22 nov 2019
Saturday 23 nov 2019
Sunday 24 nov 2019
Monday 25 nov 2019
Tuesday 26 nov 2019
Wednesday 27 nov 2019
Thursday 28 nov 2019
Friday 29 nov 2019
Saturday 30 nov 2019
Sunday 1 dec 2019
Monday 2 dec 2019
Tuesday 3 dec 2019
Wednesday 4 dec 2019
Thursday 5 dec 2019
Friday 6 dec 2019
Saturday 7 dec 2019
Sunday 8 dec 2019
Monday 9 dec 2019
Tuesday 10 dec 2019
Wednesday 11 dec 2019
Thursday 12 dec 2019
Friday 13 dec 2019
Saturday 14 dec 2019
Sunday 15 dec 2019
Monday 16 dec 2019
Tuesday 17 dec 2019
Wednesday 18 dec 2019
Thursday 19 dec 2019
Friday 20 dec 2019
Saturday 21 dec 2019
Sunday 22 dec 2019
Monday 23 dec 2019
Tuesday 24 dec 2019
Wednesday 25 dec 2019
Thursday 26 dec 2019
Friday 27 dec 2019
Saturday 28 dec 2019
Sunday 29 dec 2019
Monday 30 dec 2019
Tuesday 31 dec 2019
Wednesday 1 jan 2020
About this activity
Phone number

Contact person email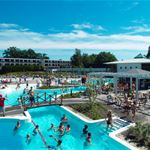 Hotel
Distance: 682 meters
Welcome to Ronneby Brunn Hotel! The hotel is in South of Sweden in Ronneby, Blekinge and is one of Scandinavia´s best known conference, meeting and tourist facilities centre.
Hotel
Distance: 793 meters
Villa FloraViola has its roots in the 19th century and is located in the beautiful Brunnsparken in Ronneby. The Brunnsbadet Water Park is right next door, and you can admire the Japanese garden in Brunnsparken.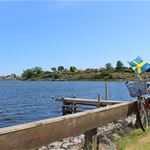 Camping
Distance: 17 km
Dragsö Camping & Stugby is located close to the beach in the Blekinge archipelago, 3 km from central Karlskrona. Modern cottages and seaside camping pitches available.