Culture Night 2021
Category:
Concert & Music, Exhibitions, Barn & Familj, [...]
Date: Saturday 2 oct 2021
Phone number
+46 454-812 36
Camping
Distance: 7.5 km
Our camp sites for tents and campers in Mörrum are located right by the riverside in a beautiful setting.
Hotel
Distance: 2.8 km
Spa, hotel and restaurant. Stay in a modern, relaxed, safe and warm environment.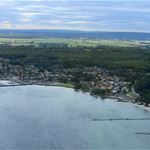 Apartment
Distance: 19.8 km
Come and stay at one of Blekinge's most beautifully situated and mosquito-free campsites. Enjoy a relaxing stay whether it's in a caravan, tent, cottage or in one of the apartments.