Exhibition - Christof Knapp
Date: Wednesday 21 jul 2021
- Sunday 15 Aug 2021
Sculptures and reliefs in the art gallery - Karlshamns Konsthall.
Christof Knapp cuts three-dimensional sculptures and non-pictorial figurative reliefs from solid wood blocks and wooden materials, creating sculpture series with very different plastic and spatial expressions.
He creates sculptures that develop expression in both individual and combined ensembles and installations.

Vernissage Wednesday July 15 - official opening at 17:00.

Opening hours:
21 July (Wed) at 16:00-20:00
22-23 July (Thu-Fri) at 11:00-18:00
24-25 July (Sat-Sun) at 11:00-17:00
27 July - 1 Aug Tuesdays-Sundays at 13:00-17:00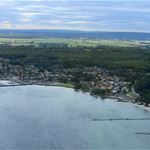 Apartment
Distance: 20 km
Come and stay at one of Blekinge's most beautifully situated and mosquito-free campsites. Enjoy a relaxing stay whether it's in a caravan, tent, cottage or in one of the apartments.
Hotel
Distance: 2.3 km
Spa, hotel and restaurant. Stay in a modern, relaxed, safe and warm environment.
Camping
Distance: 7.1 km
Our camp sites for tents and campers in Mörrum are located right by the riverside in a beautiful setting.