Lecture - Operation Stella Polaris
Category:
Events, Föredrag
Date: Wednesday 11 mar 2020
At the end of September 1944 when the Soviet Union threatened to invade Finland, the controversial and top secret operation Stella Polaris took place.
The operation meant that the entire Finnish signal tension and the secret archive were moved to Sweden. All to prevent it from falling into the hands of the Soviet Union in the event of an invasion. Signal families also followed, as there was a risk of blackmail and terror if they stayed in Finland.

During this lecture, the story is told about Operation Stella Polaris, its background and consequences, but also about the people affected. About the women who moved up with their roots and about the children who did not know what Dad worked with. What was behind Operation Stella Polaris? How well informed was the Swedish government? How come Finnish signal detectors had such a close contact with both the US and the British? What happened to the secret archive material? Was it really sold and who got the money? The questions are many and have not decreased over the years, on the contrary.

Johanna Parikka Altenstedt has made an attempt to clarify some of the questions and her book on Operation Stella Polaris is frequently cited today both in Finland and Sweden. She has also produced two television documentaries in Finland about this. "Her paths have been crossed with Flora Paasonen, among others," who was the intelligence chief Aladar Paasonen's widow and a person who has experienced much of war history from within.

Lecturer: author Johanna Parikka Altenstedt, file. IIc.

The lecture is given in collaboration with Folkuniversitetet.
Date

Time

Arena/Place

Wednesday 11 mar 2020
18:00

- 19:00

Marinmuseum
Hotel
Distance: 961 meters
Welcome to Hotel Conrad, a 3-star, popular little family hotel in the middle of Karlskrona. Hotel Conrad, together with Hotel Aston, is owned and operated by the family Wenström. Hotel Conrad has 58 rooms in the three buildings called Yellow-, Red- and Culture house All overnights includes a generous continental breakfast buffé. During the day you can help yourself to coffee and tea whenever you like. On weekdays (not during summer) we also offer waffles with jam. All the rooms and the lobby have wireless internet connection free of charge for all our guests.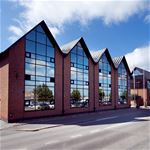 Hotel
Distance: 867 meters
The Clarion Collection Hotel Carlscrona is a stunning hotel situated right next to the sea and only 5 minutes from the train station. You certainly won't go hungry at the hotel with both complimentary Afternoon Sweets and an Evening Meal served every day.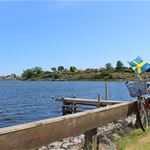 Camping
Distance: 2.4 km
Dragsö Camping & Stugby is located close to the beach in the Blekinge archipelago, 3 km from central Karlskrona. Modern cottages and seaside camping pitches available.