Molly Sandén - Stark & Svag & Allting Däremellan
Category:
Events, Concert & Music
Date: Wednesday 1 apr 2020
Sweden's pop queen Molly Sandén goes on tour!
Molly Sandén is Sweden's most streamed female artist. Her albums have been praised by both critics and fans. After two sold-out gigs at Circus in Stockholm, the country's pop queen now takes her personal and intimate performance "MOLLY SANDÉN - STARK & SWAG & EVERYTHING THERE" for exclusive concerts around the country. April 1, the tour will come to Konserthuset Theater in Karlskrona.

In recent years Molly Sandén has been on an endless victory road. Success after success and hit after hit have cemented her position as Sweden's most streamed female artist. This summer she stood on Lollapalooza's biggest stage among acts like Billie Eilish, Lana Del Rey and Foo Fighters and was praised by the Aftonbladet with the words "spotless, heavy of both strength and pain." Molly can handle the pompous and grand without problems at this time, but at the same time, the idea of experiencing her in a more flavourful context has become increasingly attractive. And now it becomes reality. Judging by the pressure for tickets to the two performances at the Circus in December, many have longed. Most of it indicates that it will be the same as the upcoming tour which reaches 19 Swedish cities during March and April.

Ticket price incl. service fee.
Parquet: 585 SEK
Balcony: 485 SEK
Tickets can be purchased online at Nortic (see external links) and at the tourist office.

Age-limit
The concert has a free age, but under 13 are only welcome in the keeper's company. For 13 years, there are requirements for hearing aids.

Times
The concert hall's foyer opens at 18:30
Entrance into the concert hall at 19:00
Concert start 19:30
Concert length and more info on the evening will be released later. The concert has no break.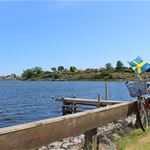 Camping
Distance: 1.7 km
Dragsö Camping & Stugby is located close to the beach in the Blekinge archipelago, 3 km from central Karlskrona. Modern cottages and seaside camping pitches available.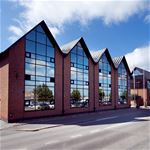 Hotel
Distance: 665 meters
The Clarion Collection Hotel Carlscrona is a stunning hotel situated right next to the sea and only 5 minutes from the train station. You certainly won't go hungry at the hotel with both complimentary Afternoon Sweets and an Evening Meal served every day.
Hotel
Distance: 360 meters
Welcome to Hotel Conrad, a 3-star, popular little family hotel in the middle of Karlskrona. Hotel Conrad, together with Hotel Aston, is owned and operated by the family Wenström. Hotel Conrad has 58 rooms in the three buildings called Yellow-, Red- and Culture house All overnights includes a generous continental breakfast buffé. During the day you can help yourself to coffee and tea whenever you like. On weekdays (not during summer) we also offer waffles with jam. All the rooms and the lobby have wireless internet connection free of charge for all our guests.