Welcome to traditional Midsummer celebrations at Stenshamn.
The midsummer pole is dressed jointly at. 11:30 AM. Considering "musicians" are needed, you are welcome to notify [email protected] if you want to participate or if you know someone who can help out.

You gather at 13.00 at the bridge to walk together through the village behind some local "musicians" to dance around the pole on the harbor.

The musicians gather at the harbor at. 12.30 to "get together".

In case of extra bad weather, the celebration will be arranged inside the Life-saving station.
Date

Time

Arena/Place

Friday 21 jun 2019
11:00

- 14:00

Stenshamn
Hostel
Distance: 16.3 km
STF Aspö/Lotstorn is located in a beautiful environment in the Karlskrona archipelago. The tower was built in 1944 and was used to guide steering boats. The lower part of the tower used to be a dugout, and the upper part gave clear view over the sea.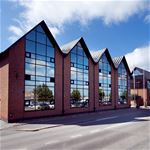 Hotel
Distance: 19.2 km
Welcome to the Clarion Collection Hotel Carlscrona The Clarion Collection® Hotel Carlscrona is conveniently located in the center of the World Heritage historic city of Karlskrona, by the Baltic Sea. The harbor in the archipelago of Blekinge is adjacent to this Karlskrona, Sweden hotel. The hotel is also close to The Naval Museum (Marin Museum) and the Blekinge Institute of Technology.
Hotel
Distance: 19.3 km
Welcome to Hotel Conrad, a 3-star, popular little family hotel in the middle of Karlskrona. Hotel Conrad, together with Hotel Aston, is owned and operated by the family Wenström. Hotel Conrad has 58 rooms in the three buildings called Yellow-, Red- and Culture house All overnights includes a generous continental breakfast buffé. During the day you can help yourself to coffee and tea whenever you like. On weekdays (not during summer) we also offer waffles with jam. All the rooms and the lobby have wireless internet connection free of charge for all our guests.